Our Mission, Vision & Values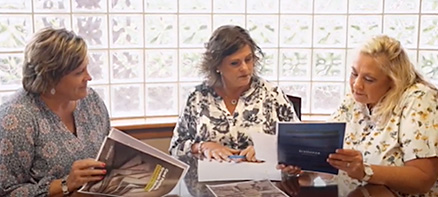 In 1947, Clinchfield Federal Credit Union was founded as a financial cooperative for Clinchfield Railroad workers. During the 1980s and 1990s, the credit union opened its doors to many other area groups and businesses and in 2009 CFCU became a low income designated chartered credit union. In 2017, CFCU obtained the Community Development Financial Institution Designation. We are committed to continually look for ways to take care of our members through the years!

Since 1947, the Credit Union has provided quality financial services to help members achieve their financial goals while operating in the cooperative spirit. Management is committed to serving individuals with a combination of friendly personal service, technologically-advanced delivery systems, and products that meet the needs of members.

At Clinchfield Federal Credit Union, our mission is to provide quality service to our members while maintaining sound, profitable, and stable growth within the Credit Union community. Serving our members comes first. CFCU values the growth of people over profits, relationships over revenue, and community over credit score. Our entire culture and service mindset embodies the "People Helping People" philosophy.